Reminders help you to remember to take your Inhaler medication as prescribed, so you won't miss a dose
You can set up reminders in your Hailie™ sensor and within the Hailie™ app. Follow these easy steps to set up your reminders:
1. Go to the Inhalers screen.
2. Ensure you are in the Inhalers submenu then tap on the medication you want to set reminders for.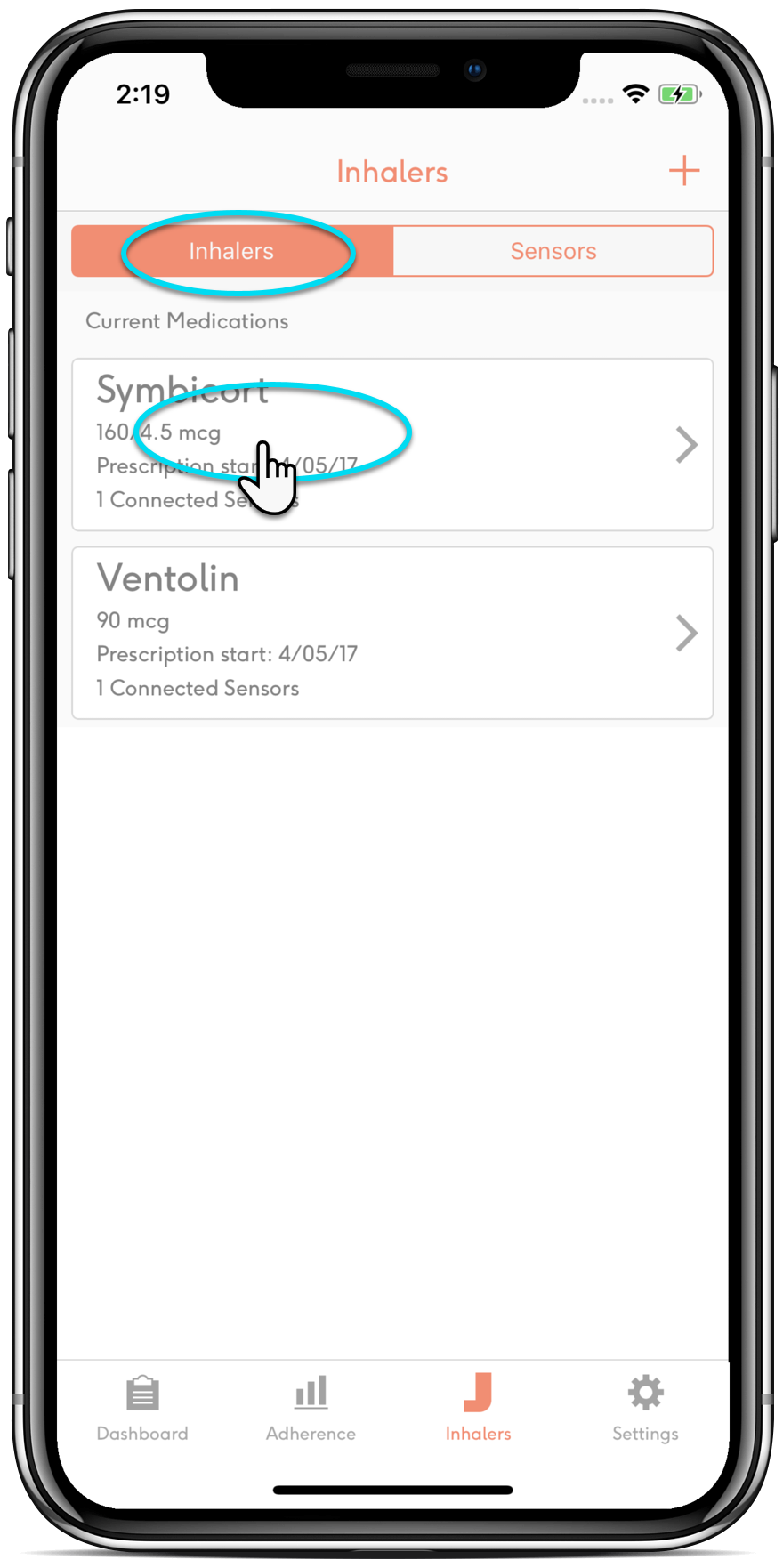 3. Tap the Reminders bar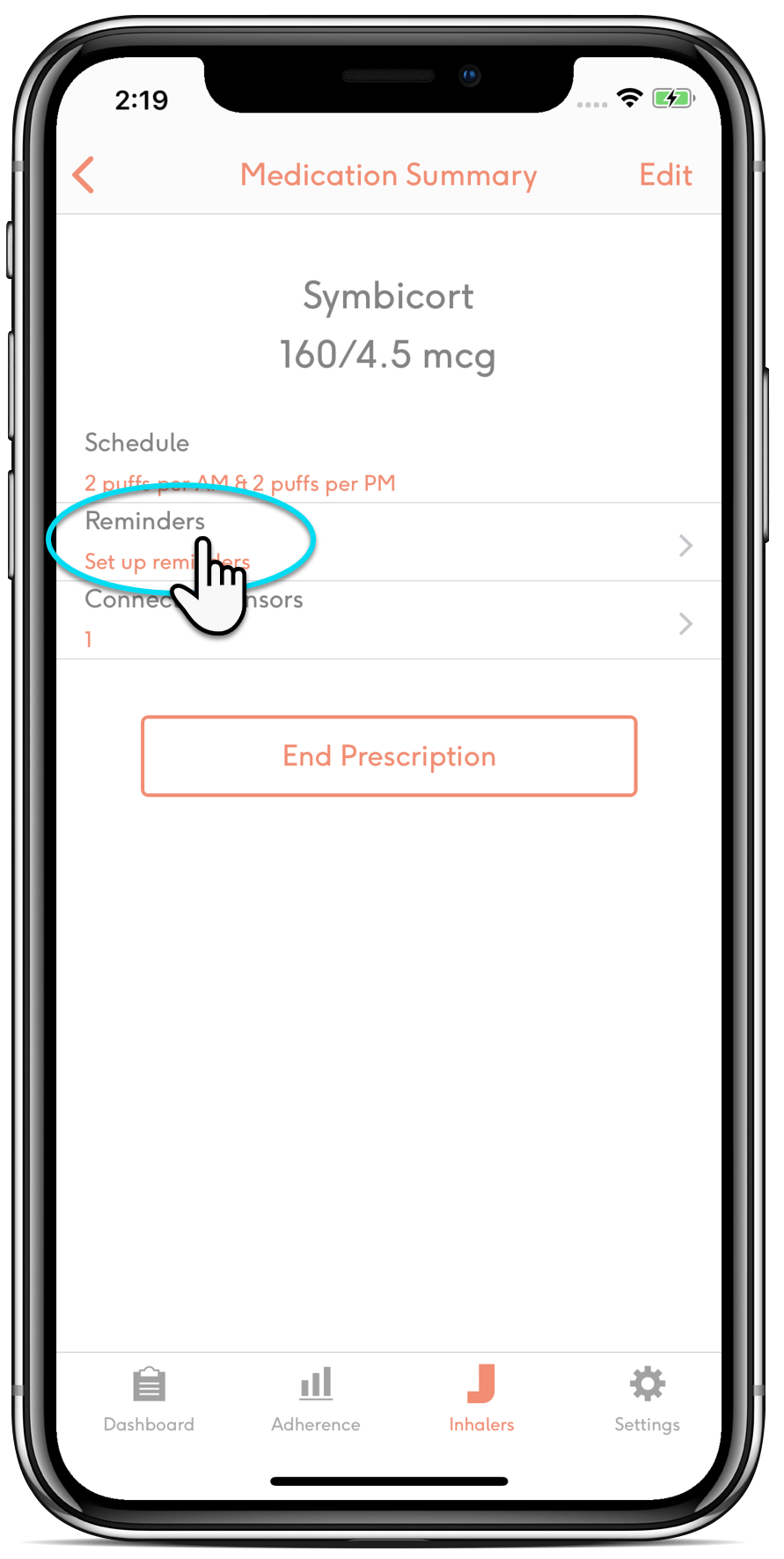 4. In the Reminders screen, toggle the switch to the right to enable On-sensor Reminders, In-App Reminders, or toggle both.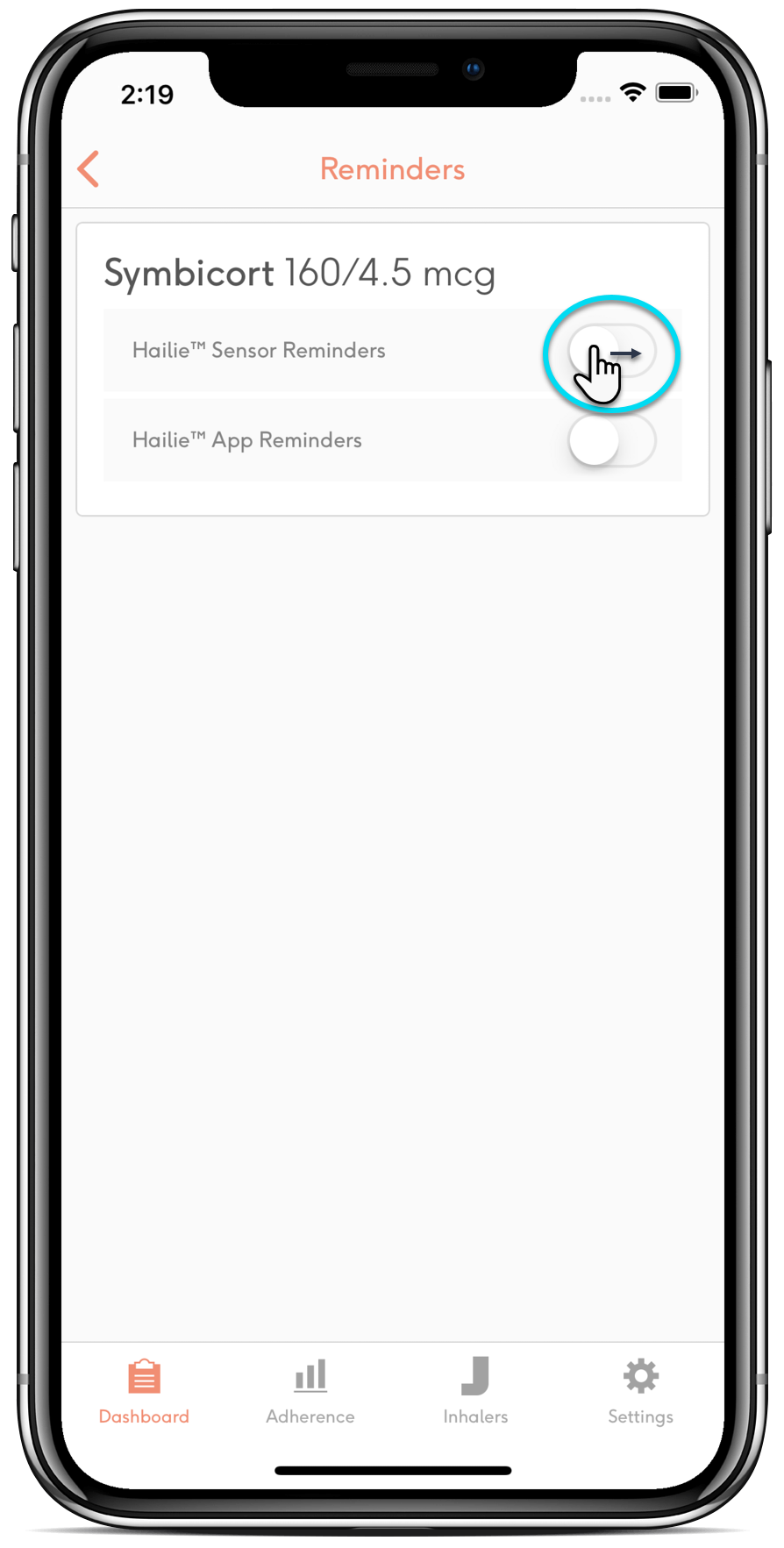 5. Toggle and set the Weekday time and the Weekend time.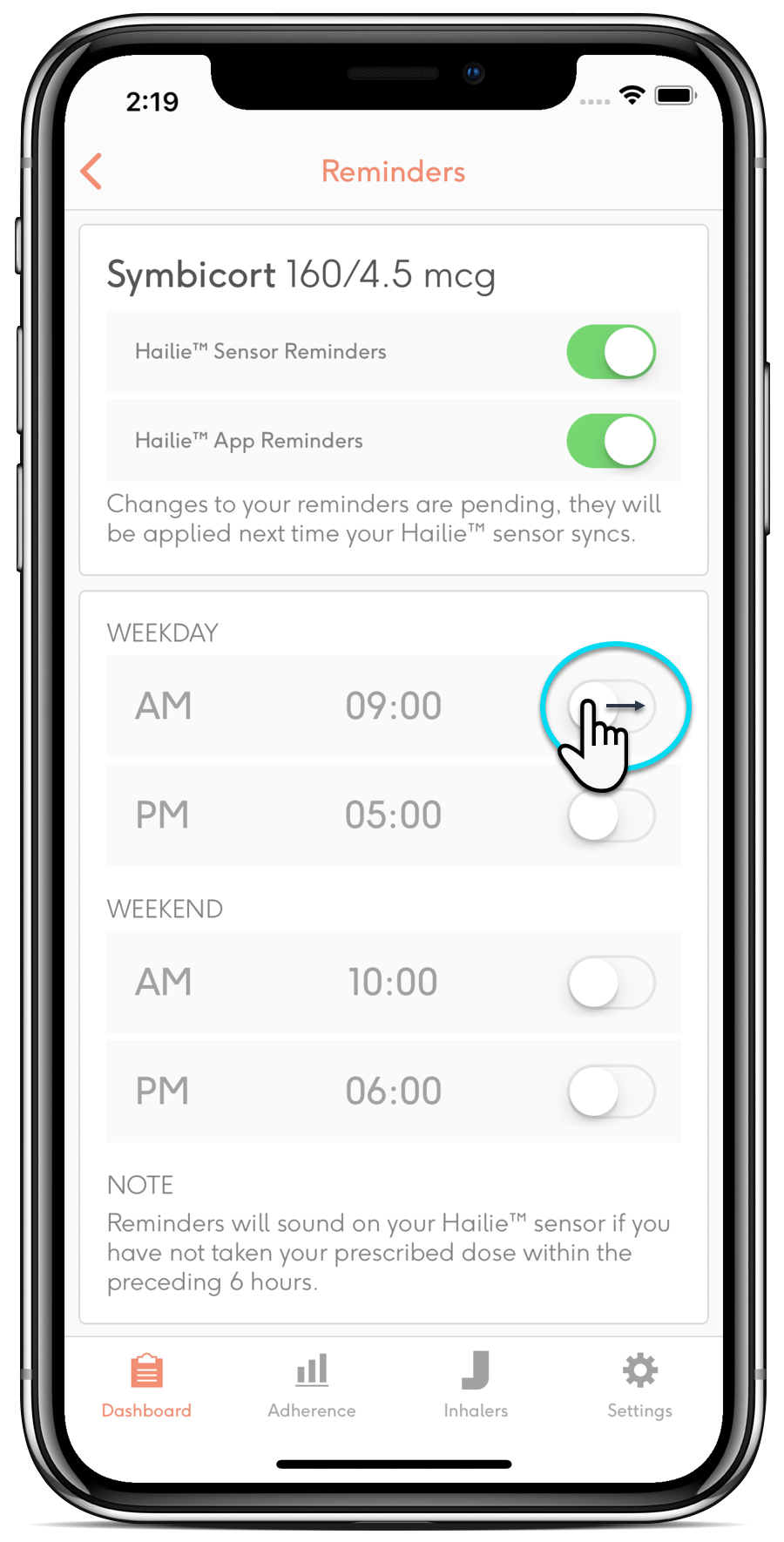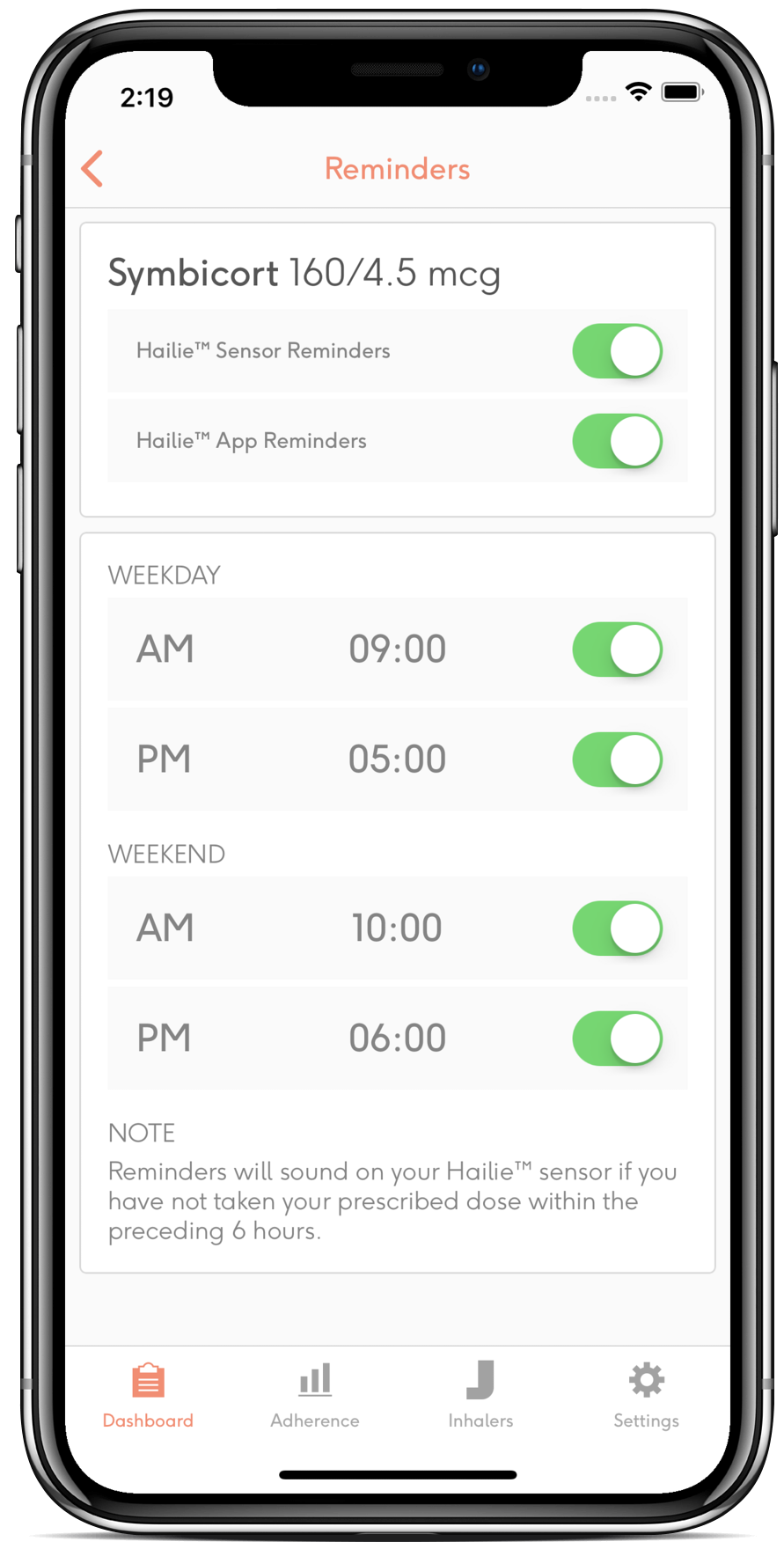 6. You can change the time if needed, but be aware if you enable both types of reminders the changes will be saved and set for both types.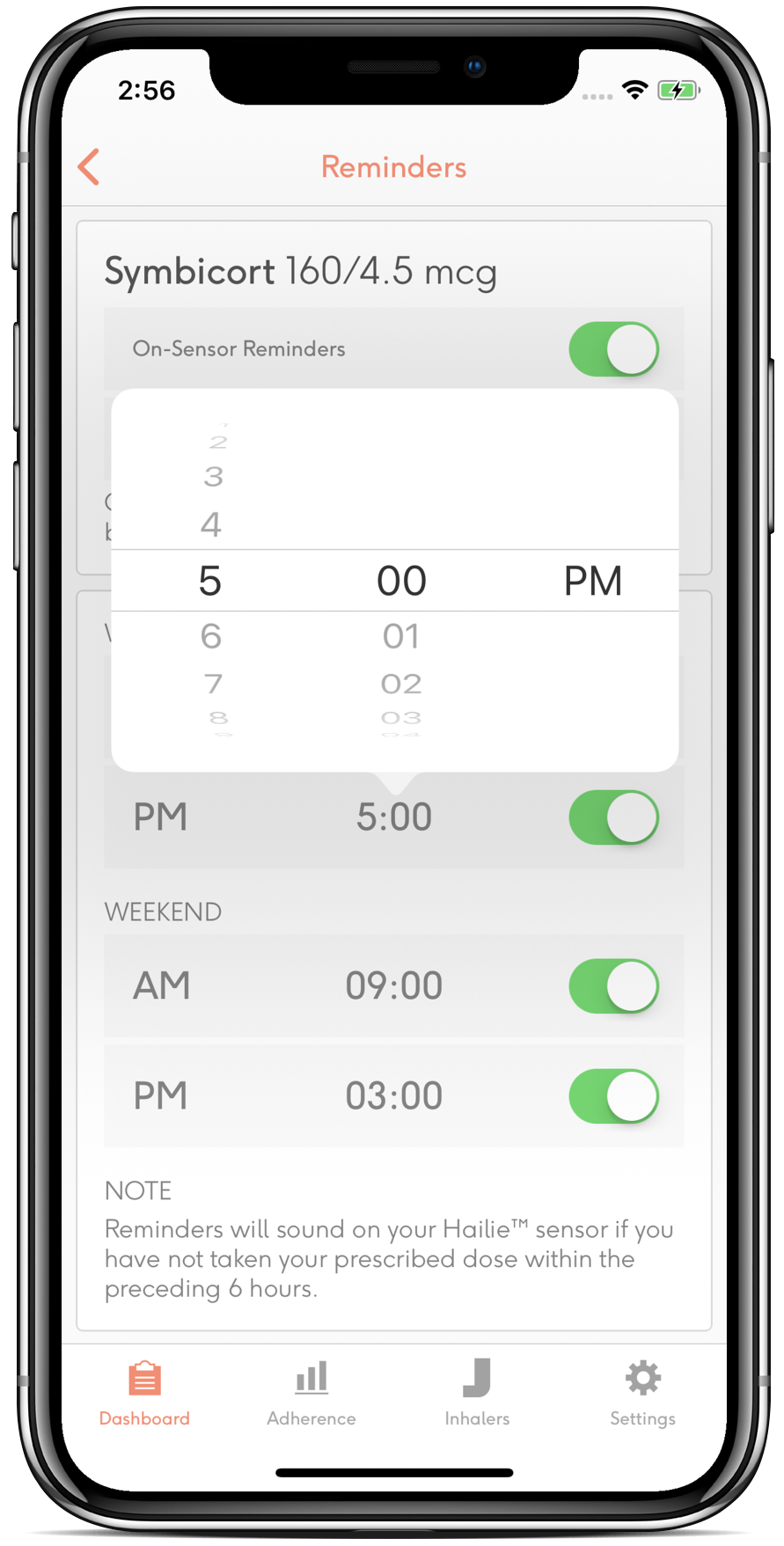 | | |
| --- | --- |
| | The On-sensor Reminders will only be set once the sensor and phone sync. Go to 'How does my Hailie™ sensor sync data?' to create to learn how you can manually sync your Hailie™ sensor with the Hailie™ app. |