The Hailie™ app tracks your Inhaler medication usage and calculates how often you take your prescribed medication. The adherence bar shown in the Dashboard is based on 7 days and doesn't include the AM or PM period you are currently in unless all prescribed medications have been taken.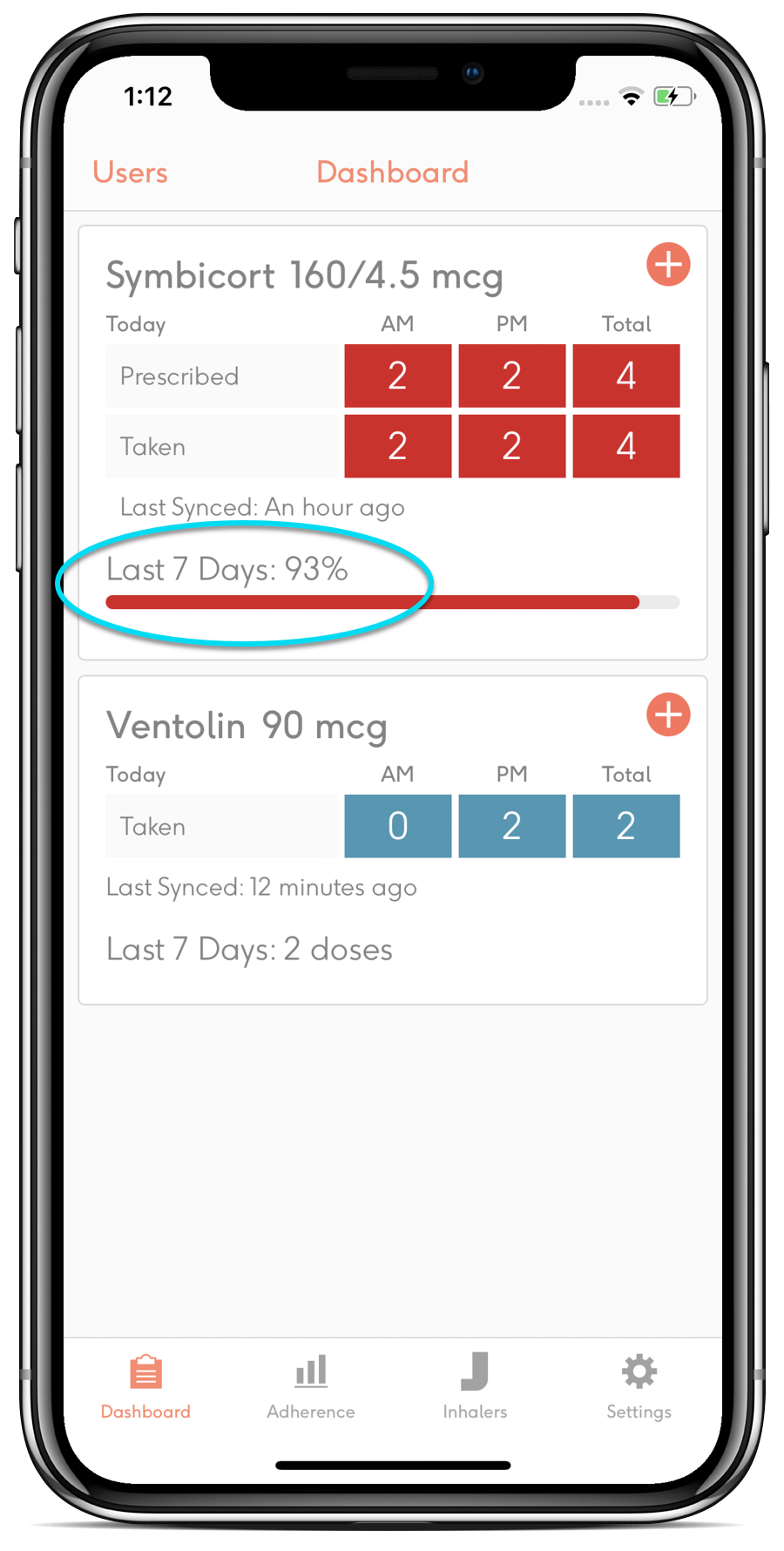 To be able to calculate your adherence you need to set up your prescribed medication regime within the Hailie™ app. Go to How to set up the Dashboard for the first time or How do I add my medications on the Hailie™ app? to learn how to set up your medication.
If you are using a Hailie™ sensor, the sensor automatically records the date and time a dose was taken. This information gets synced to the Hailie™ app within seconds, if the mobile device and sensor are in range (10 meters or 32 feet).
If you are manually adding your Inhaler medication usage in the Hailie™ app, ensure you add the correct date and time you took your dose. This is very important as the calculation of adherence is based on the local time at which the Inhaler was used.
To learn how to add Inhaler medication usage manually go to How can I manually add a dose?