You need to enable this feature in the Hailie™ app to be able to see it. Follow these easy step by step instructions:
Go to the Settings tab.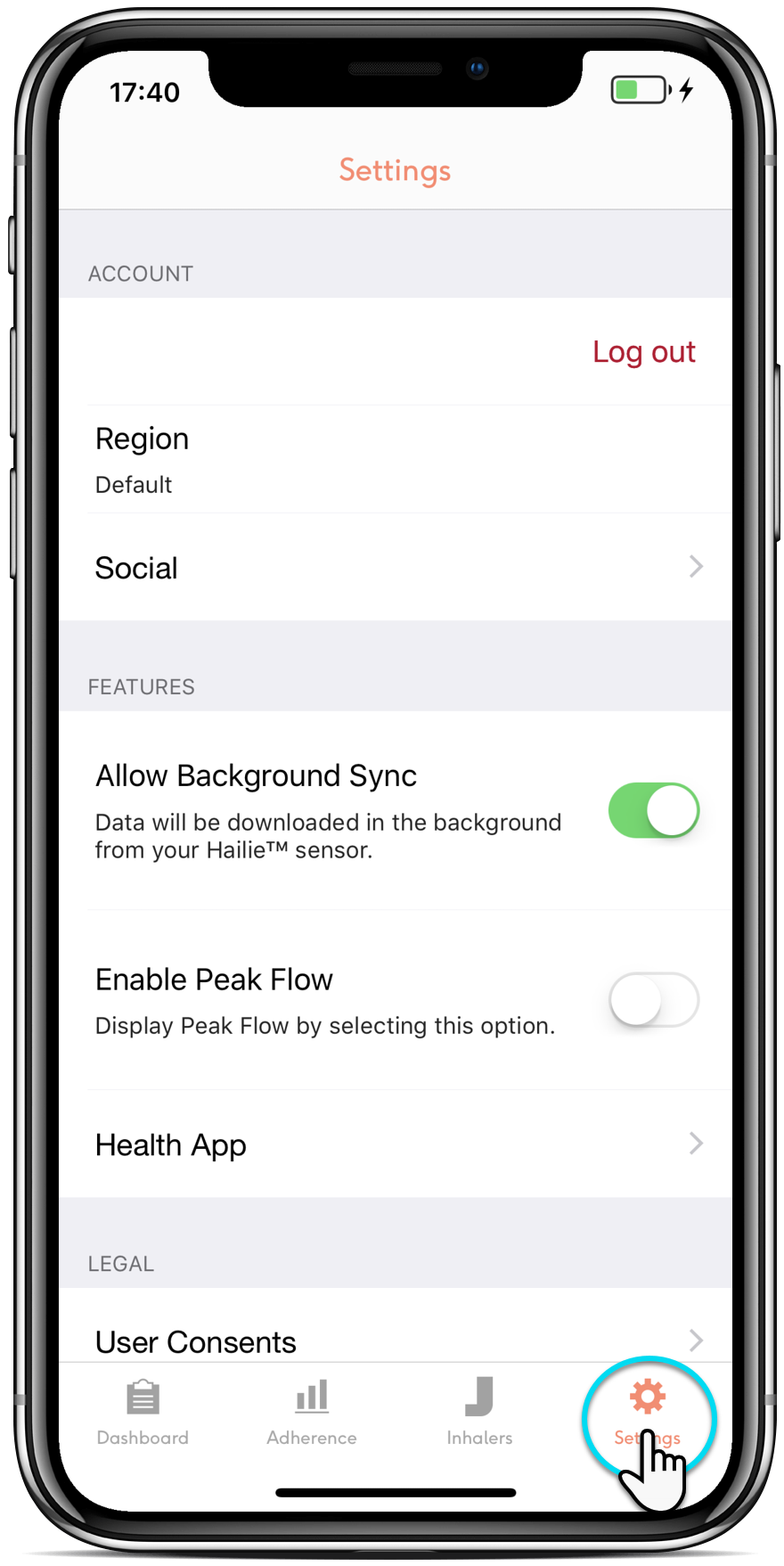 Toggle the Enable Peak Flow switch to the right to enable it.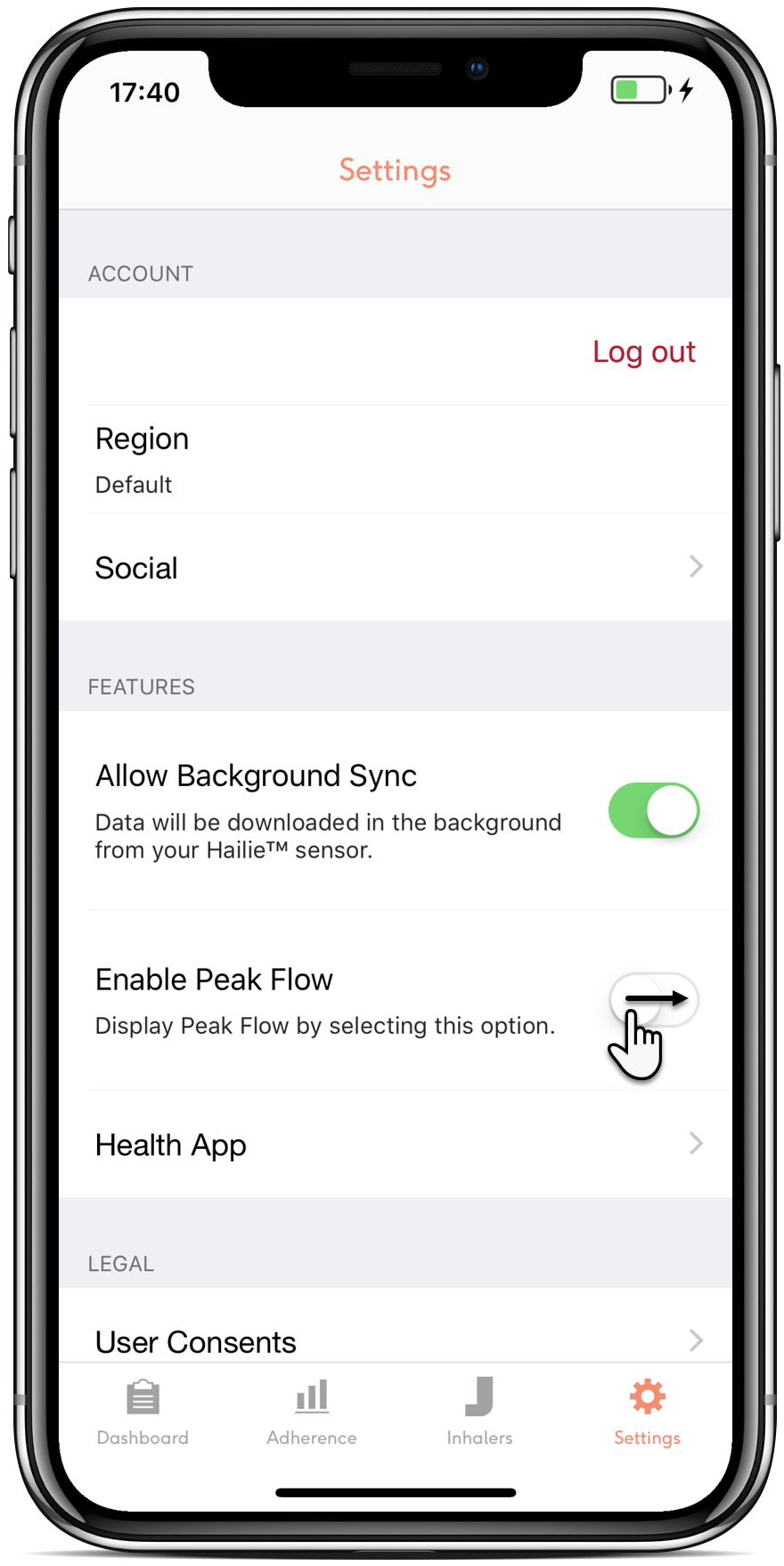 The Peak Flow tab will appear in the menu. Tap Peak Flow to see the graph.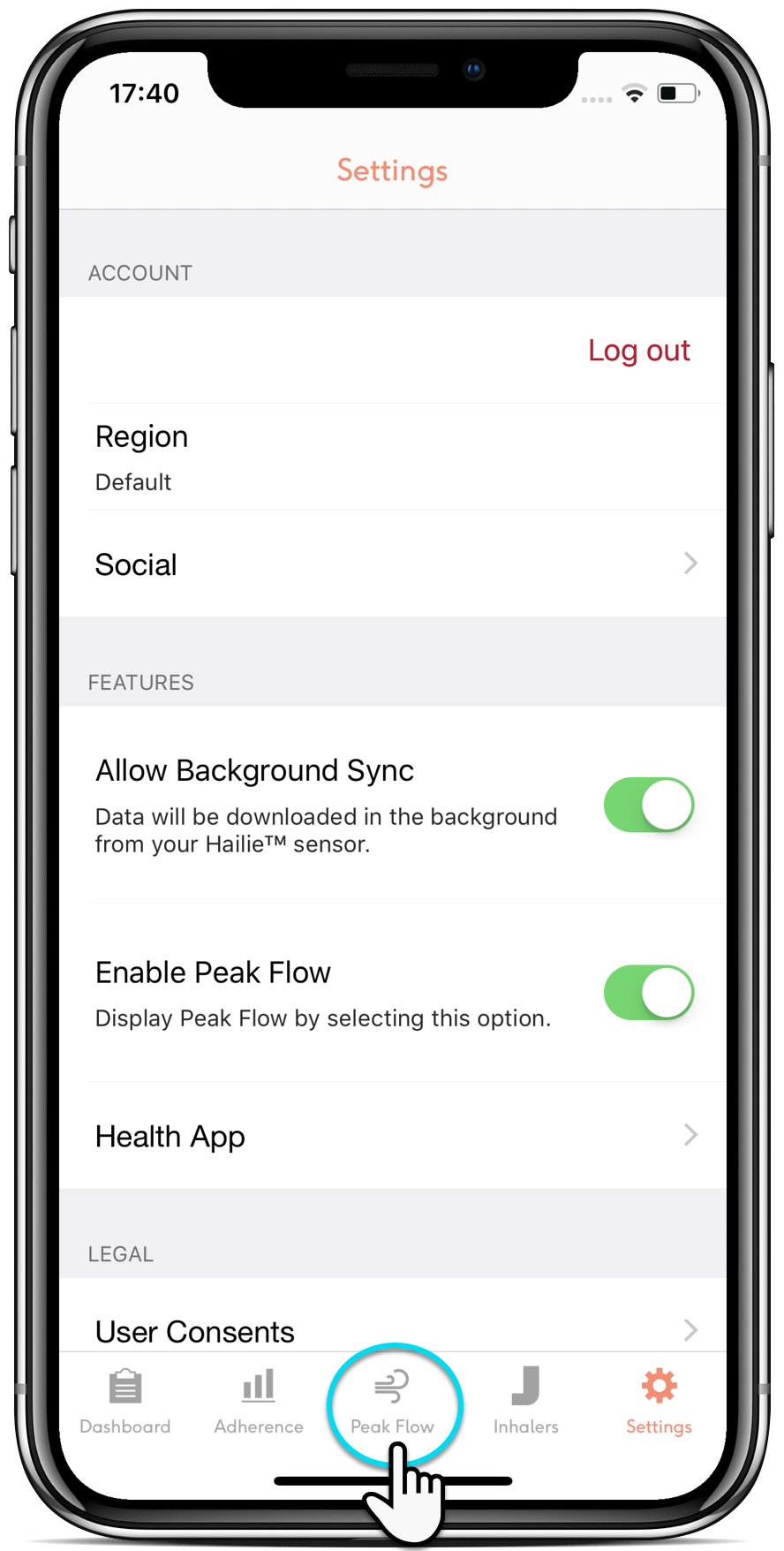 In the Peak Flow screen, tap Add Peak Flow to add your measurement.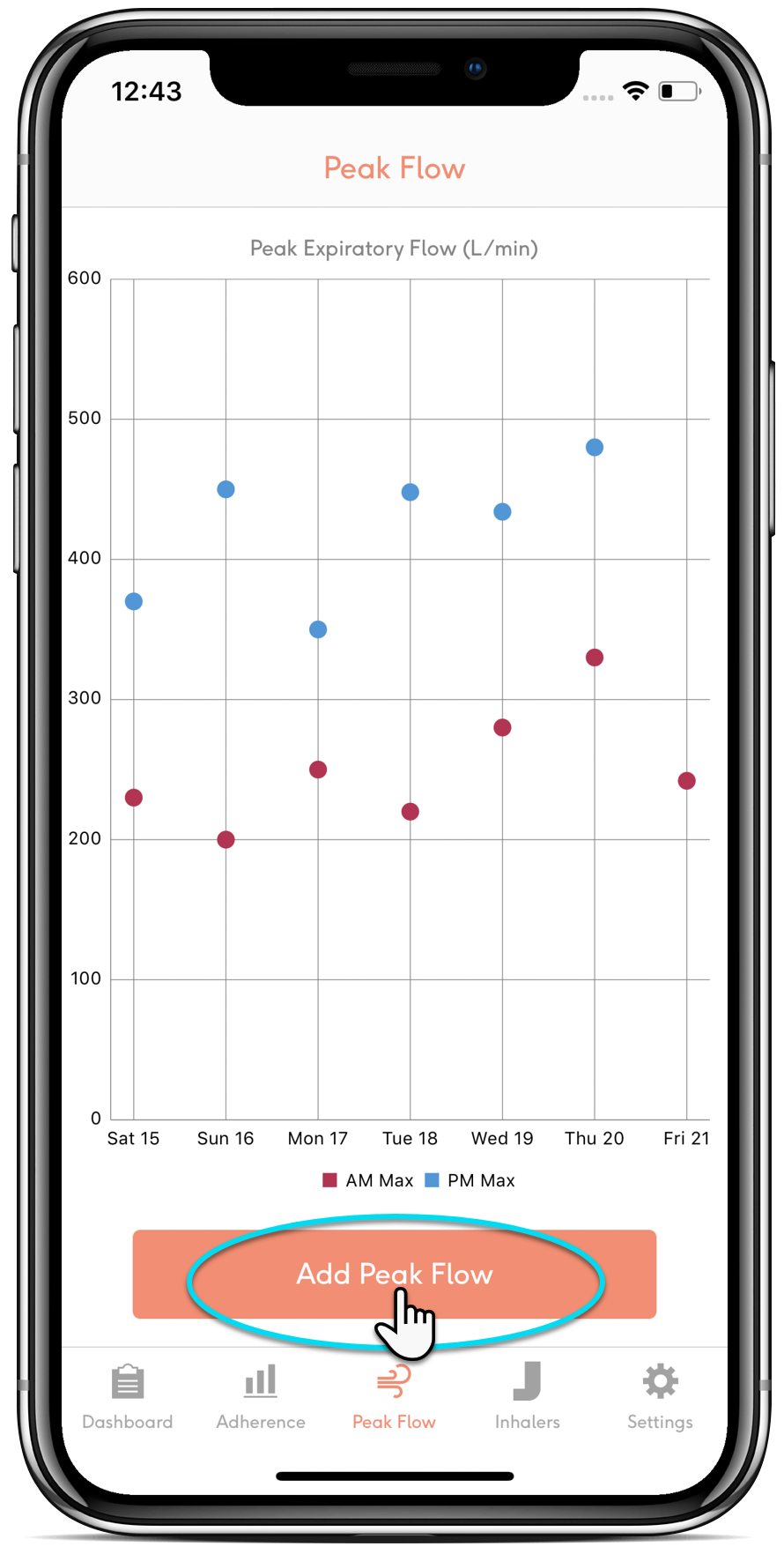 Add your Peak Flow measurement and tap Save.