The Program Code is issued to participating patients by their health professional if enrolled in a clinical program.
Following registration, the Hailie™ app will ask you for a Program Code. This code links you to the correct clinical program giving visibility of your data to your health professional or study investigators involved with your care.
I have a Program Code
Enter the Program Code and tap Join.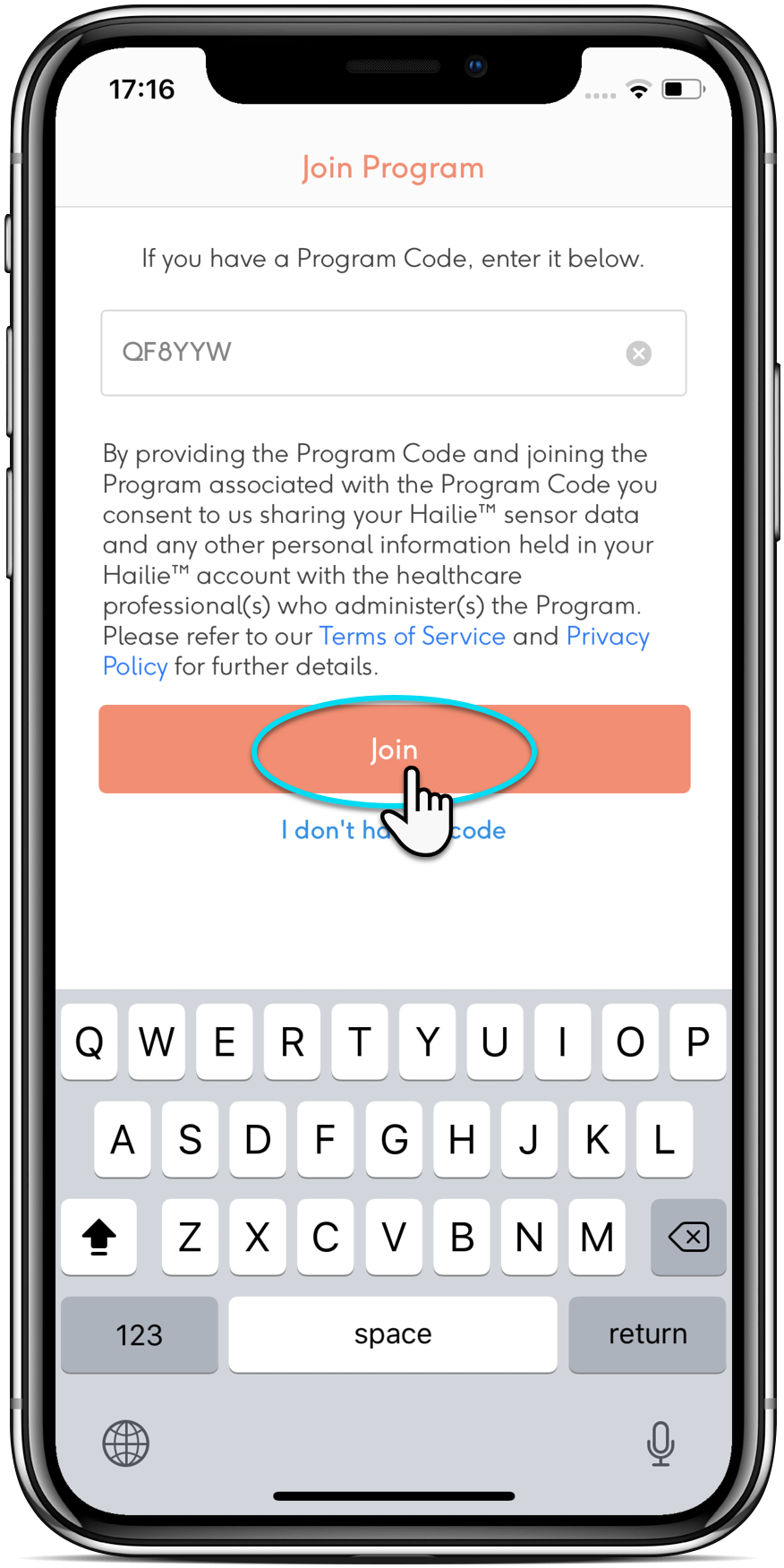 The Hailie™ app will confirm the Group you have been enrolled into. Tap OK to continue.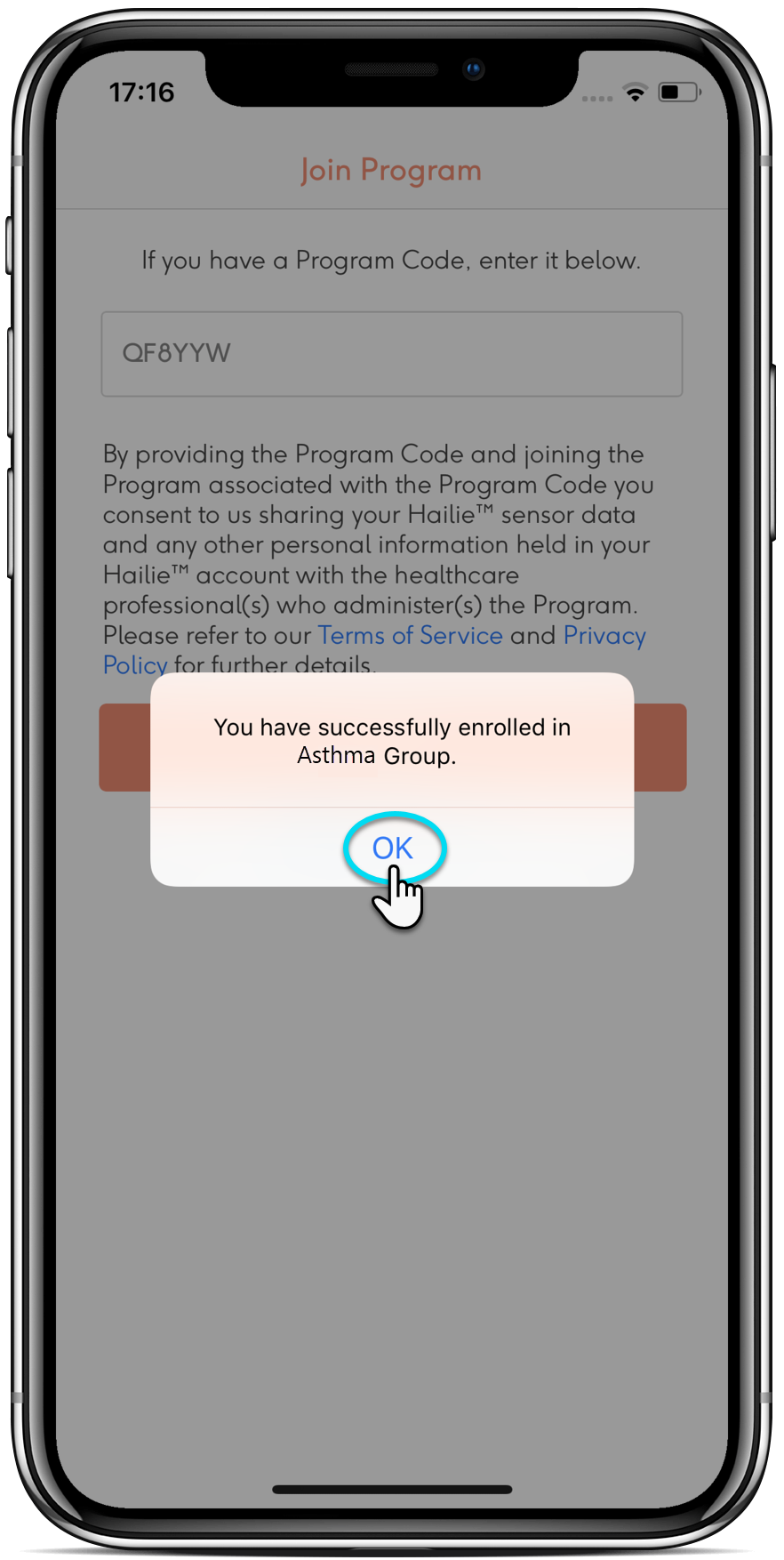 Tap Done and go to your email account to set your password.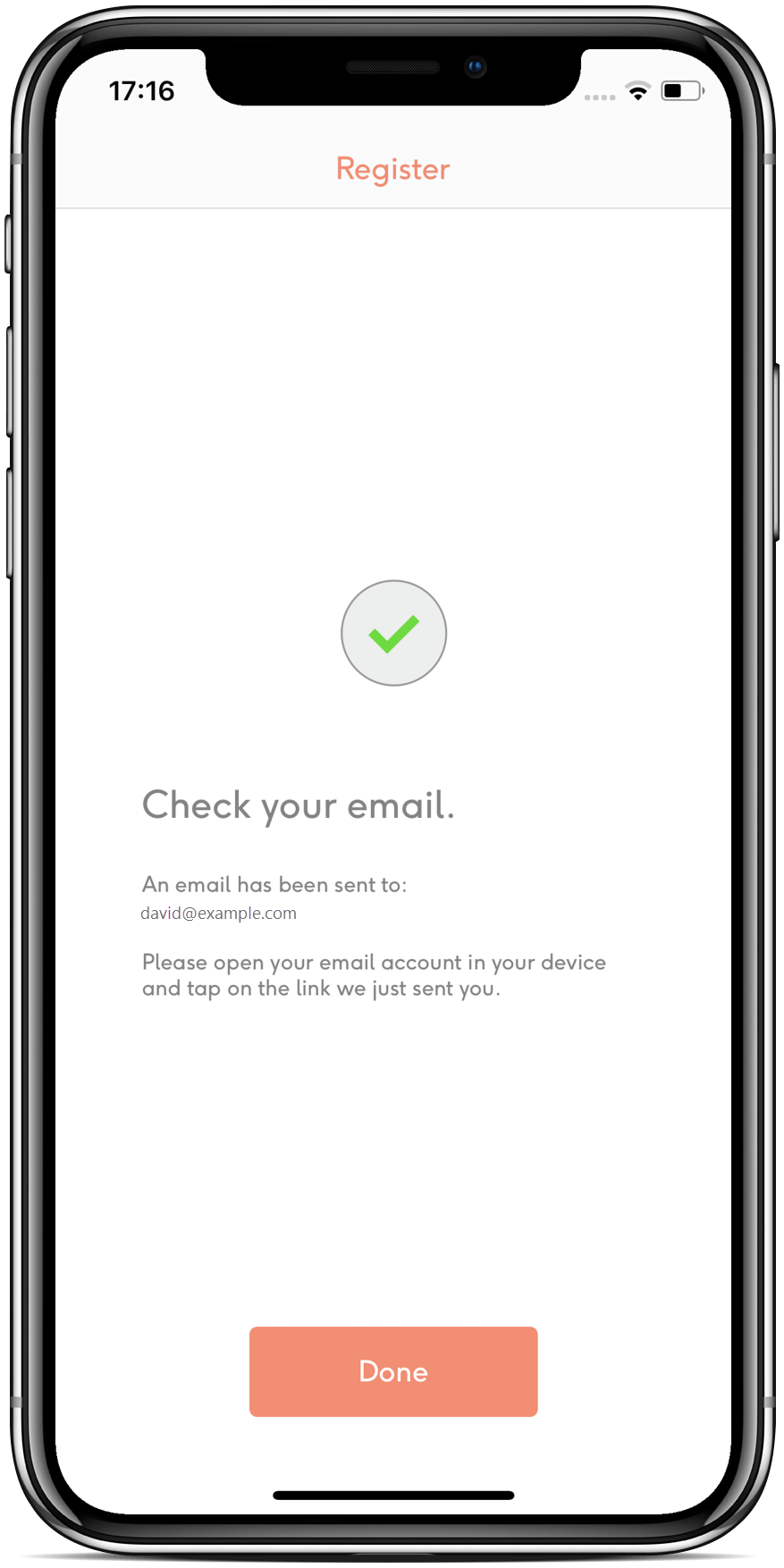 Tab Set Password and create a strong password.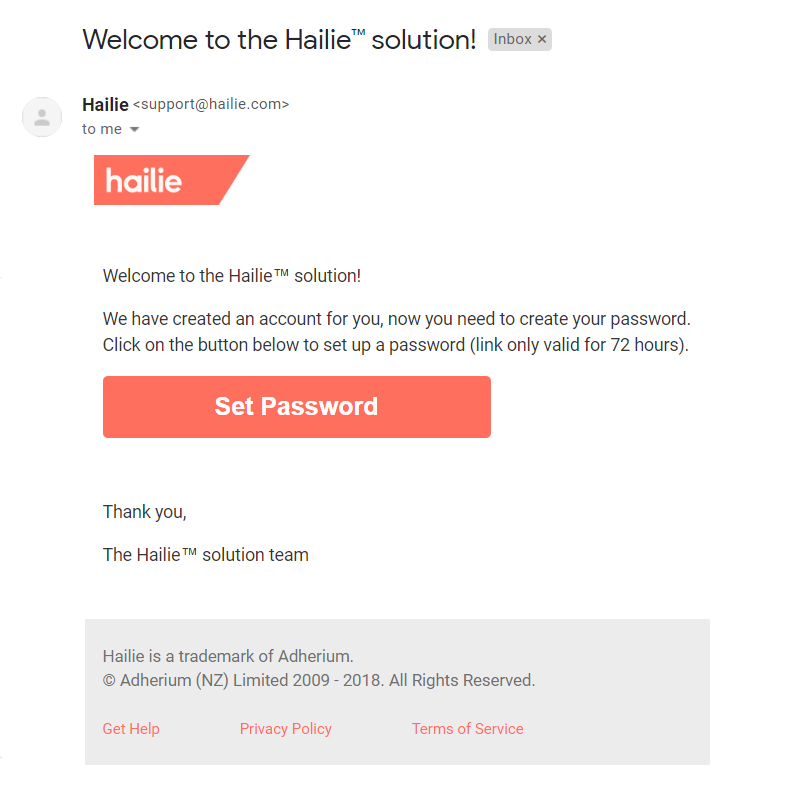 I don't have a Program Code
If you don't have a Program Code simply tap I don't have a code to skip this step when you are registering.