The Registration Code is issued to patients by their health care professional (HCP) or program administrator which links the patient to the specific clinical group within the Hailie® Web Portal.
When signing into the Hailie® app for the first time, select Register to enter the Program Code. This code links you to the correct clinical group providing visibility of your data to your health care professional or program administrators involved with your care.
I have a Registration Code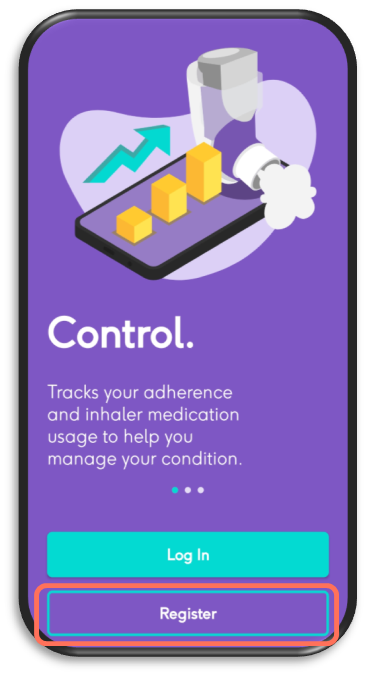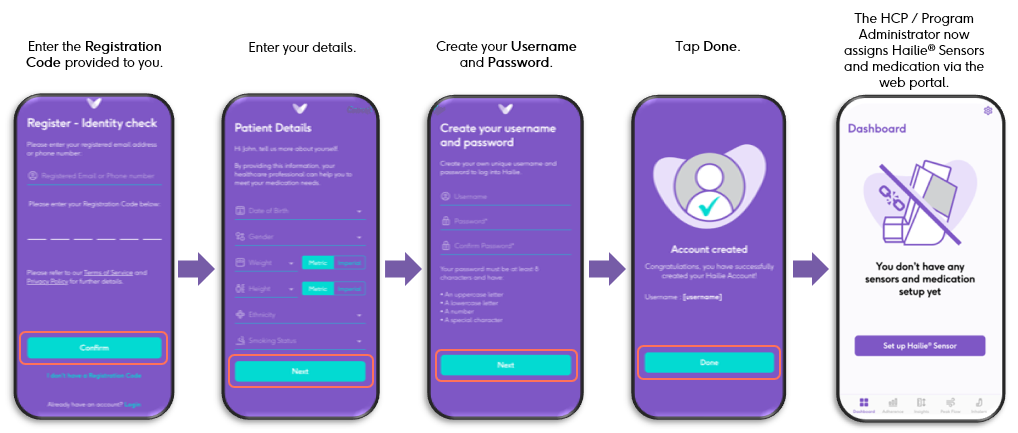 I don't have a Registration Code
If you don't have a Registration Code use the Log In option and enter the email and password provided to you by your HCP or program administrator.