Follow these easy steps to sign in to the Hailie™ app.
1. Open the Hailie™ app.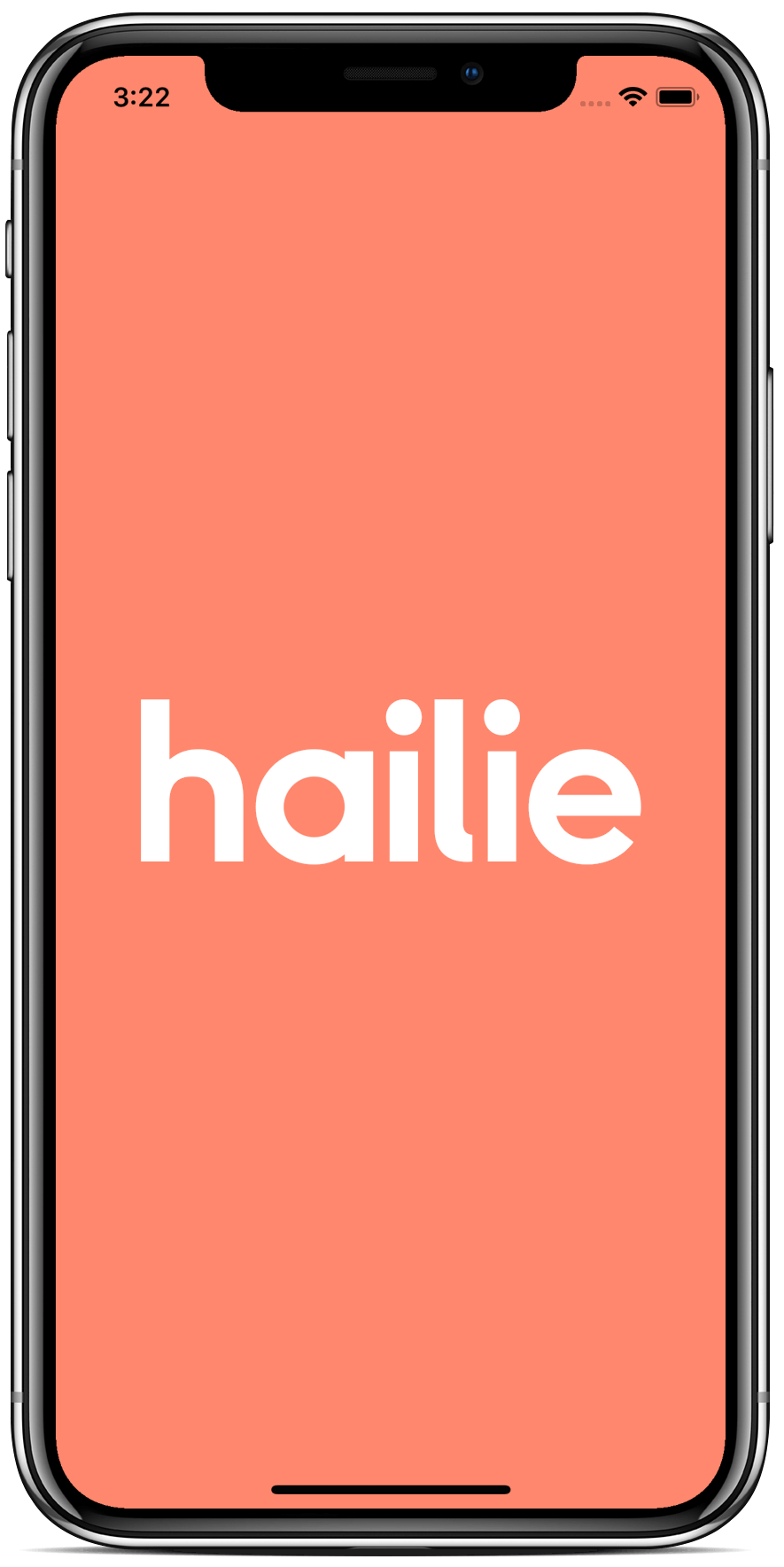 2. If you already have an account set up, tap Log In. If not, tap Register.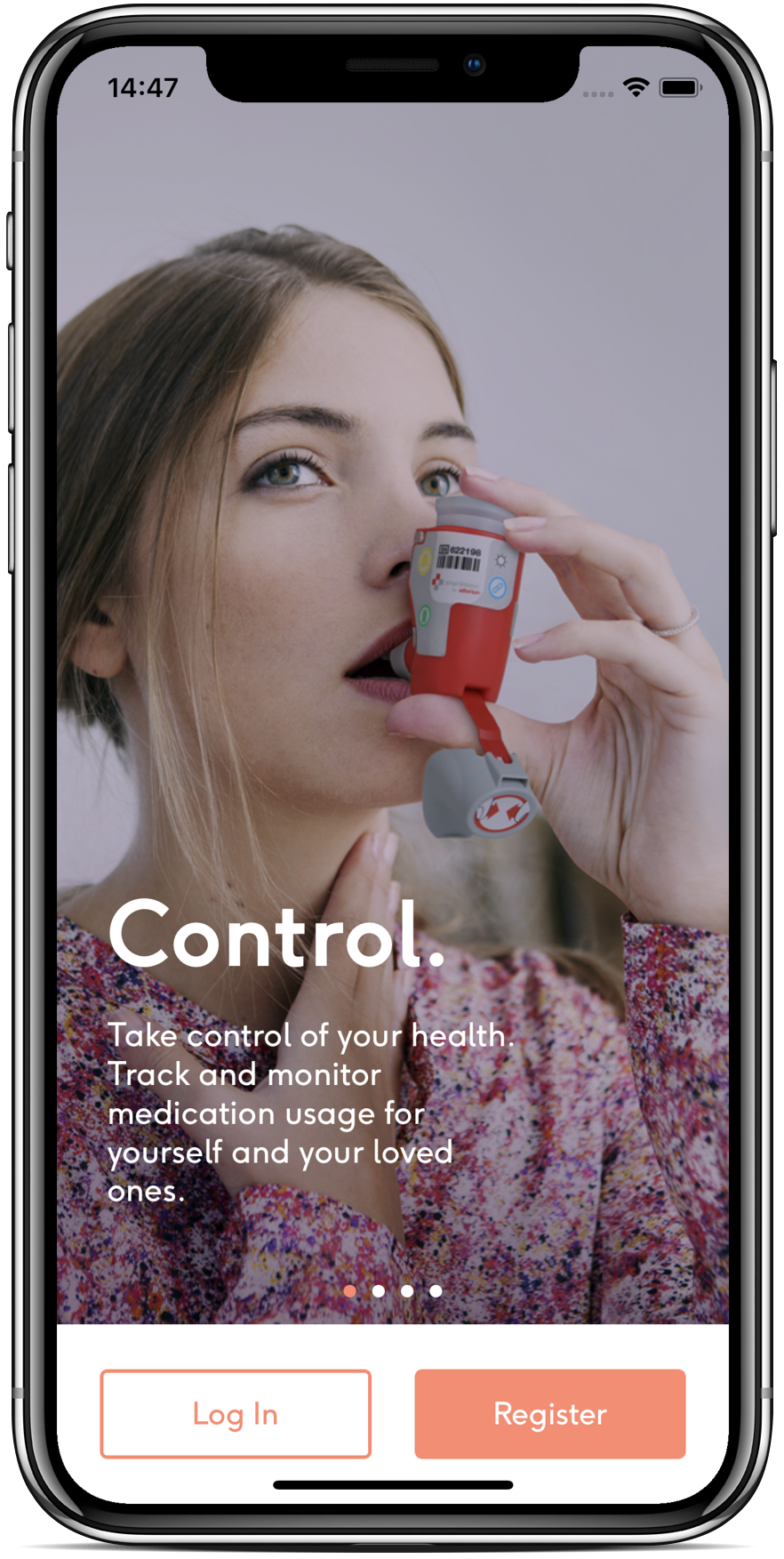 3. Select your closest region from the drop-down menu and then tap on your preferred method of logging in. If your clinician has set up an account for you, this will have been done with your email.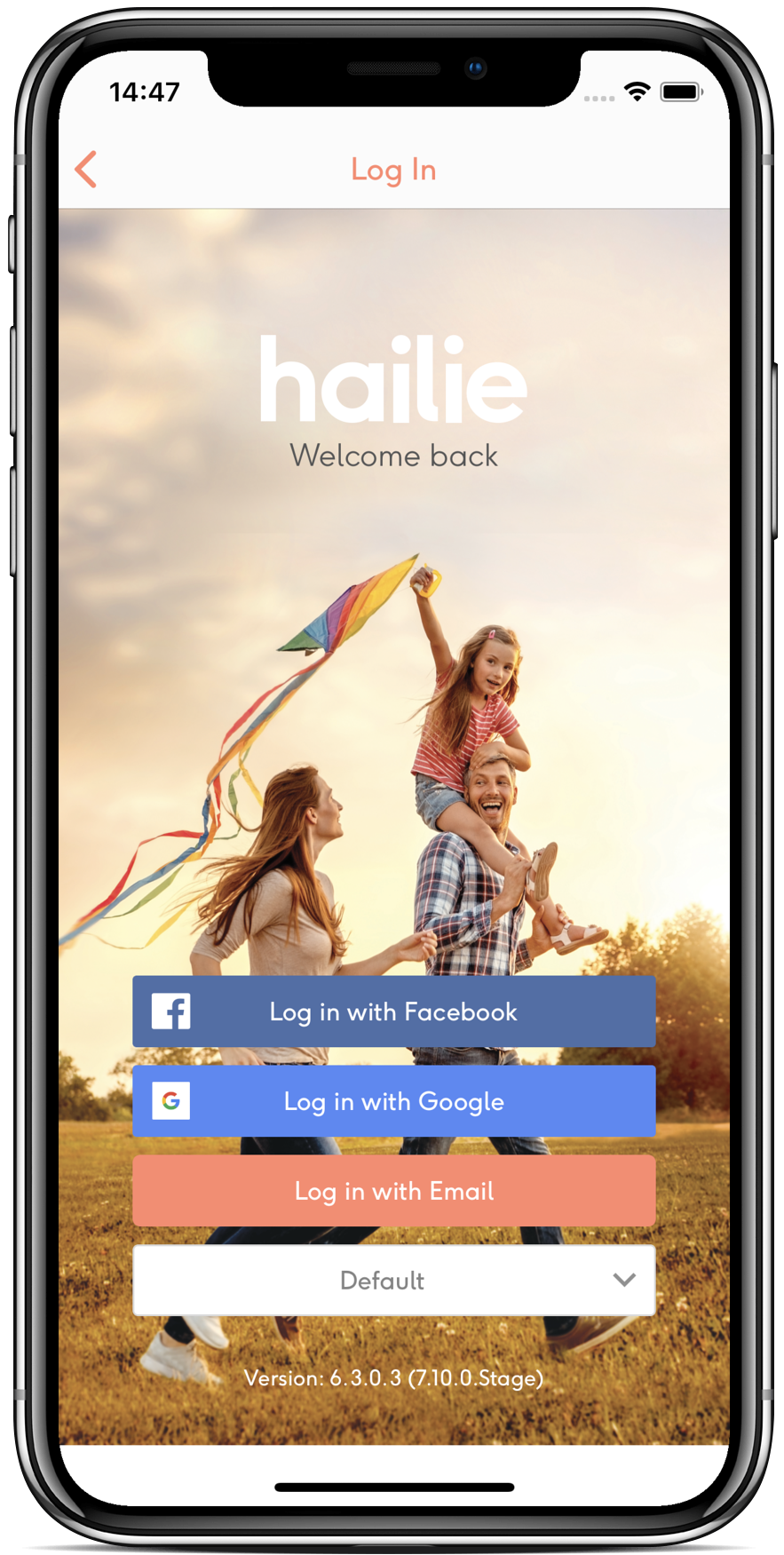 4. Enter your Email account and Password.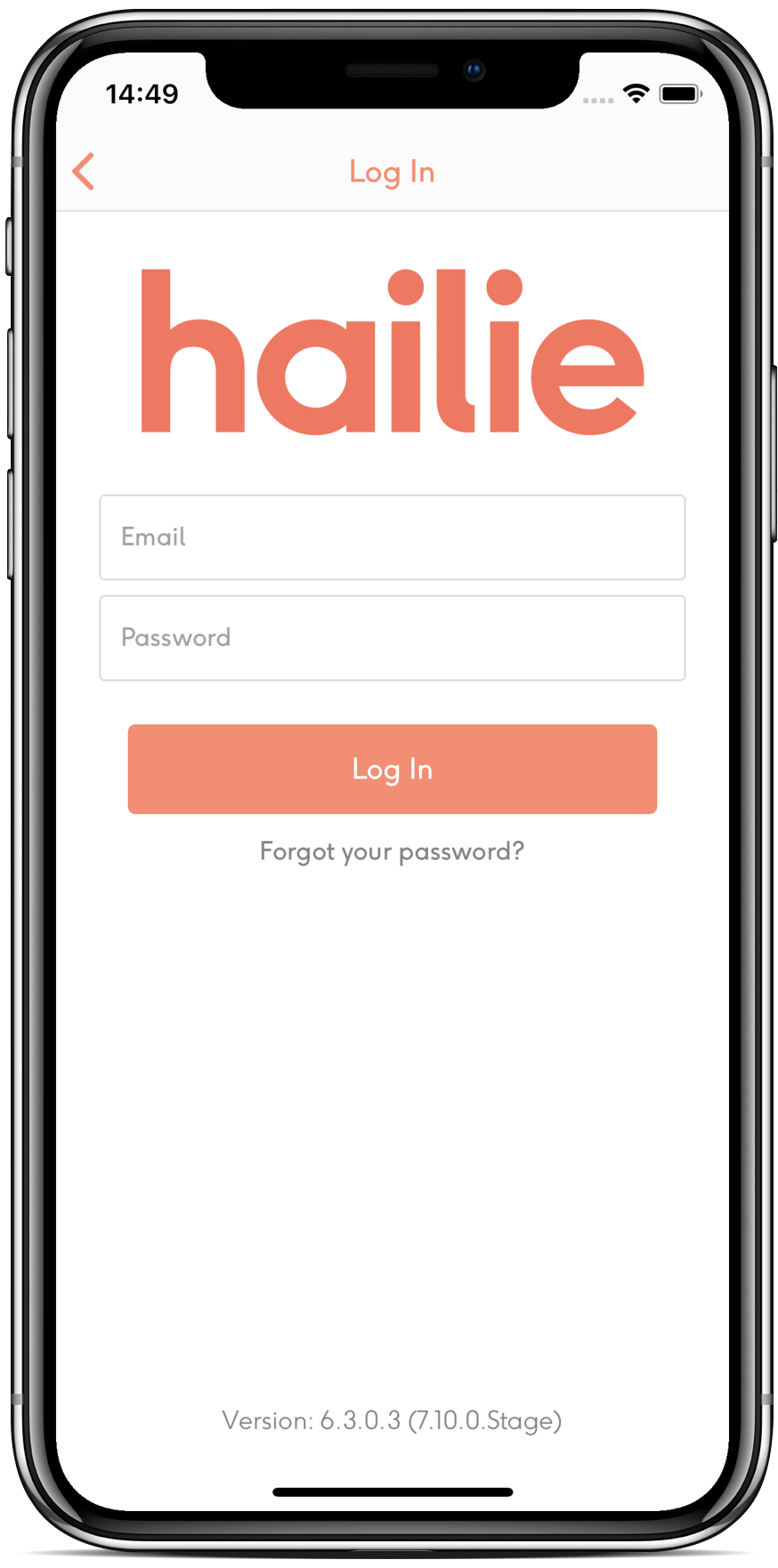 5. Click Log In to access the Hailie™ app.