The Hailie® app tracks your inhaler medication usage and displays adherence for the past seven days in the app dashboard.
The Hailie® sensor automatically records the date and time a dose was taken and uploads this data when synced with the app when the mobile device and sensor are in range (10 meters or 32 feet).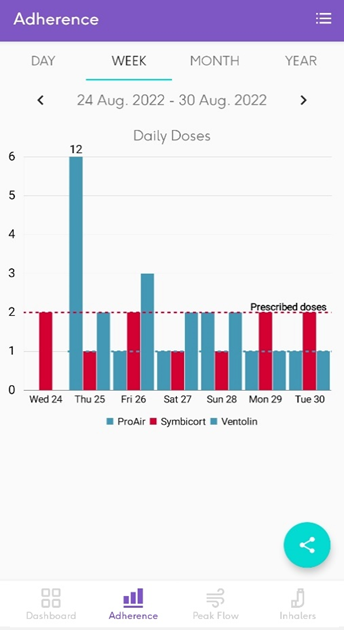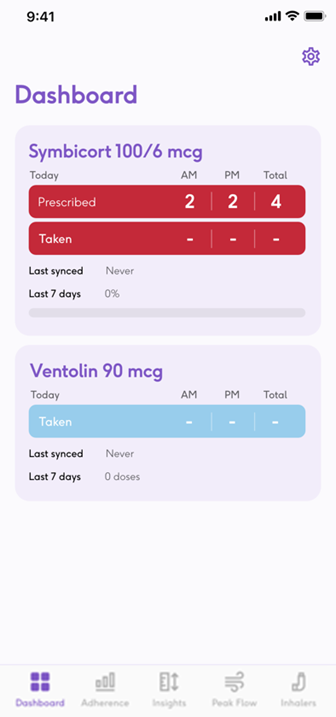 The adherence calculation is based on a fixed 24-hour clock:
A medication dose is taken between midnight and midday, it will be counted as an AM dose.
If a dose is taken between midday and midnight, it will be counted as a PM dose.
If an evening dose is taken after midnight, it will appear as a morning dose for the next day. This will affect the adherence calculation whereby day 1 will display 50% instead of 100% adherence.