If you have forgotten your password, please follow the reset steps below:
1. Go to the Hailie™ app.
2. Tap on Forgot Password.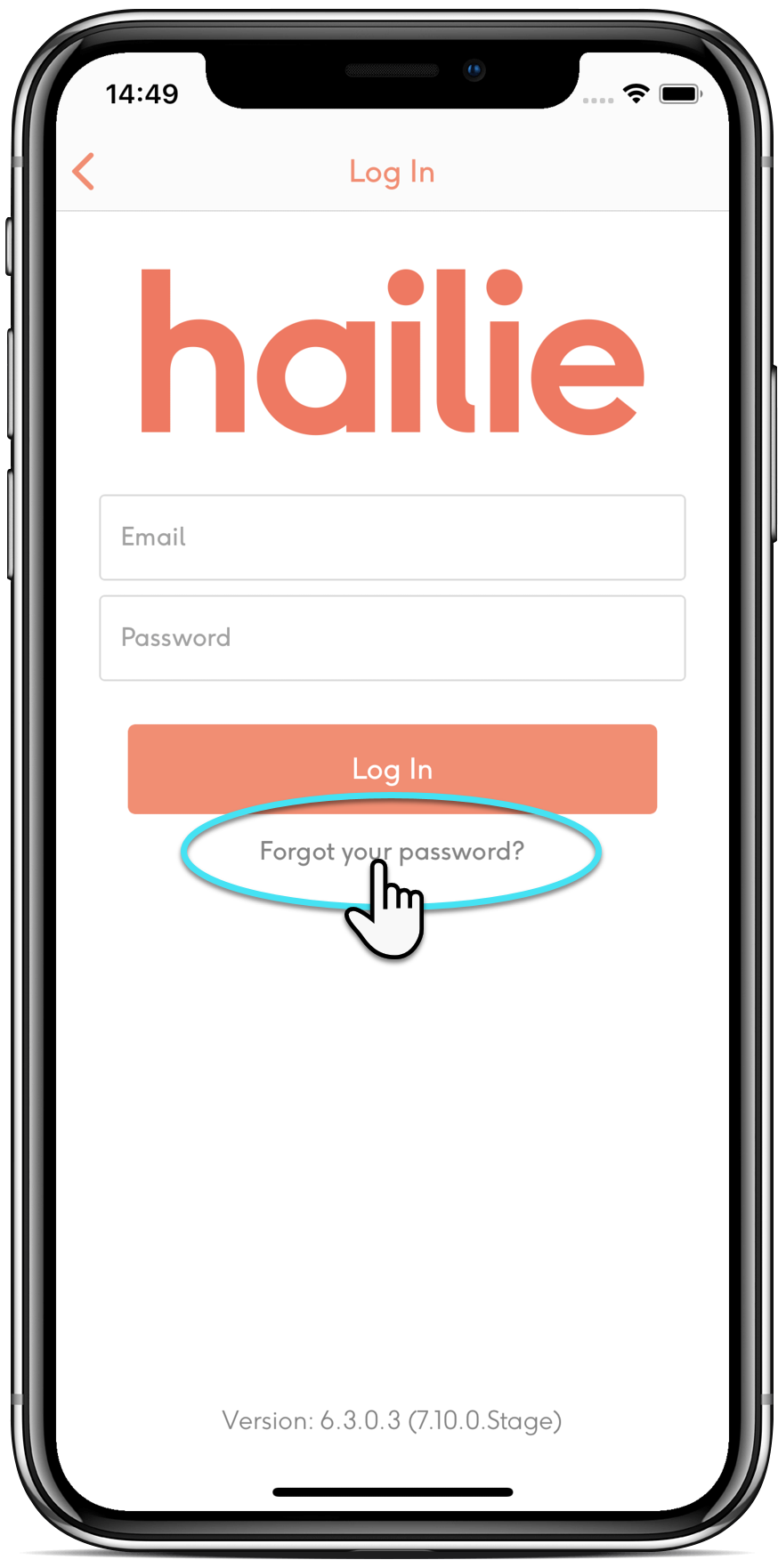 3. Enter your email address, choose your region and click Go.
4. You will receive an email with a new reset link. Please note that this link will expire in 24 hours.
5. Click Reset Password. You will then be guided through the password-reset process. Choose a strong password to protect your data.