You can confirm if your Hailie™ sensor is paired correctly and syncing data from within the Hailie™ app.
1. Open the Hailie™ app.
2. Go to the Inhalers tab in the main menu.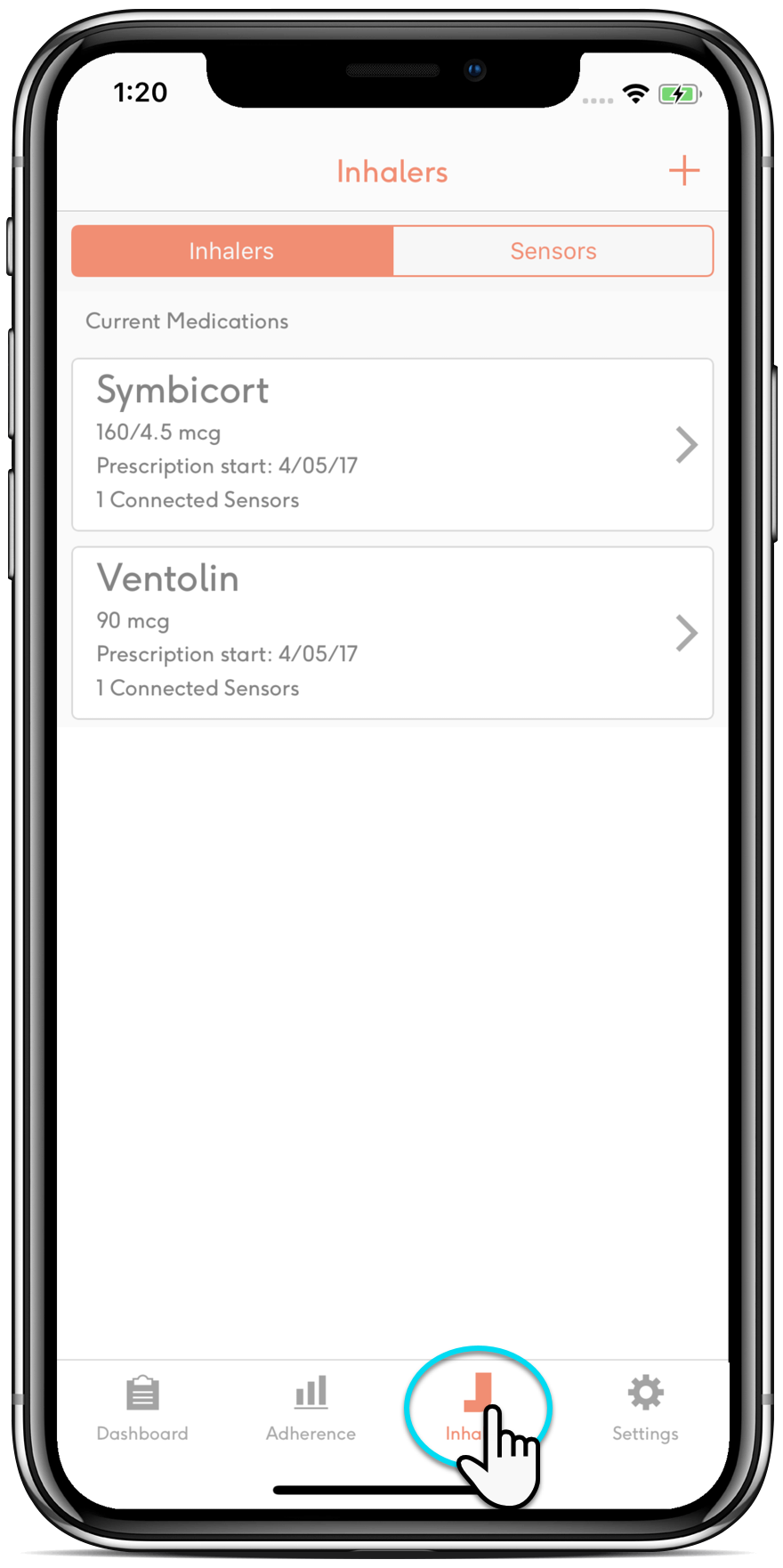 3. Ensure you are in the Sensors tab in the Inhalers menu.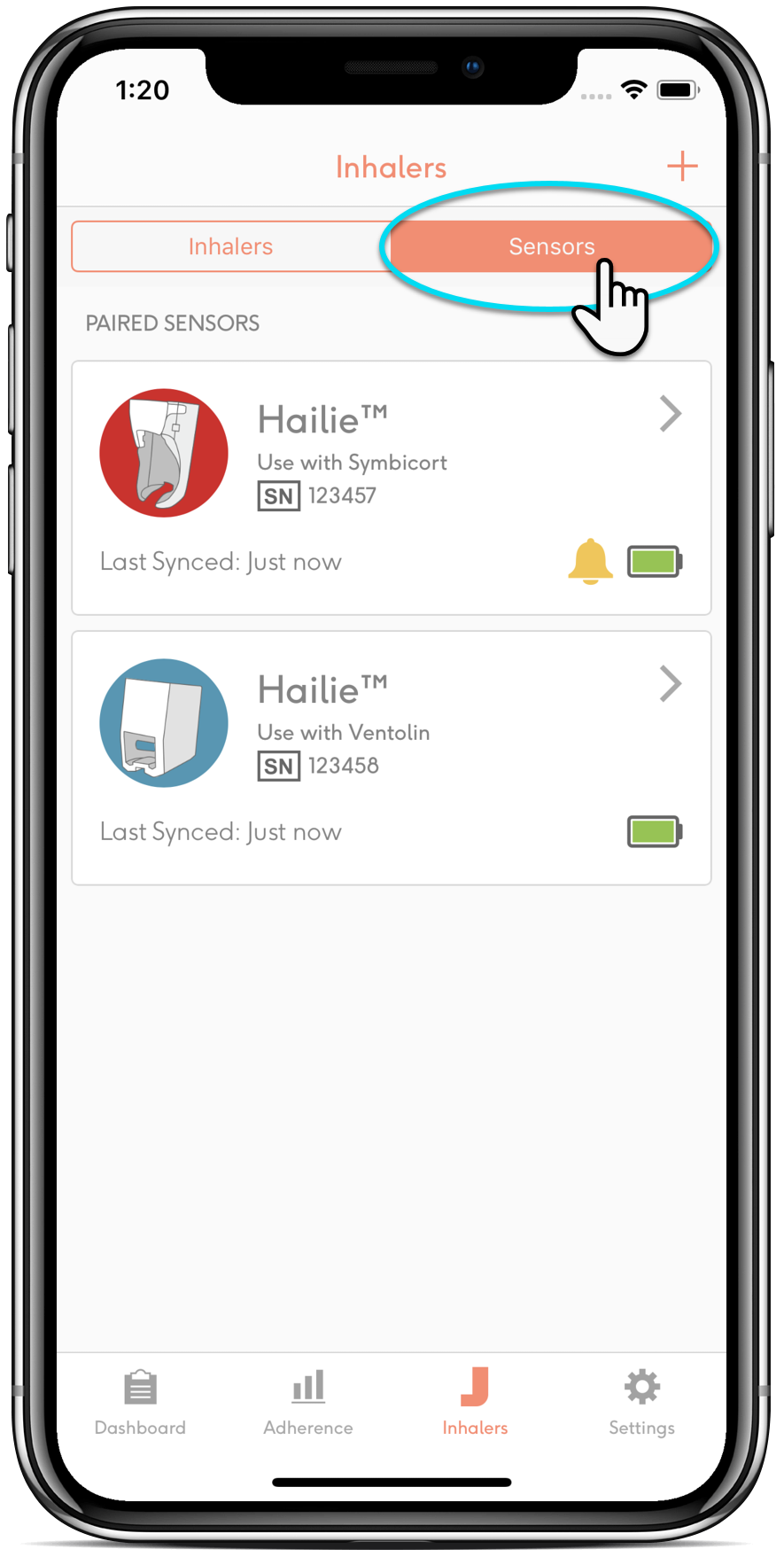 4. The paired sensors and unpaired sensors are listed in this screen.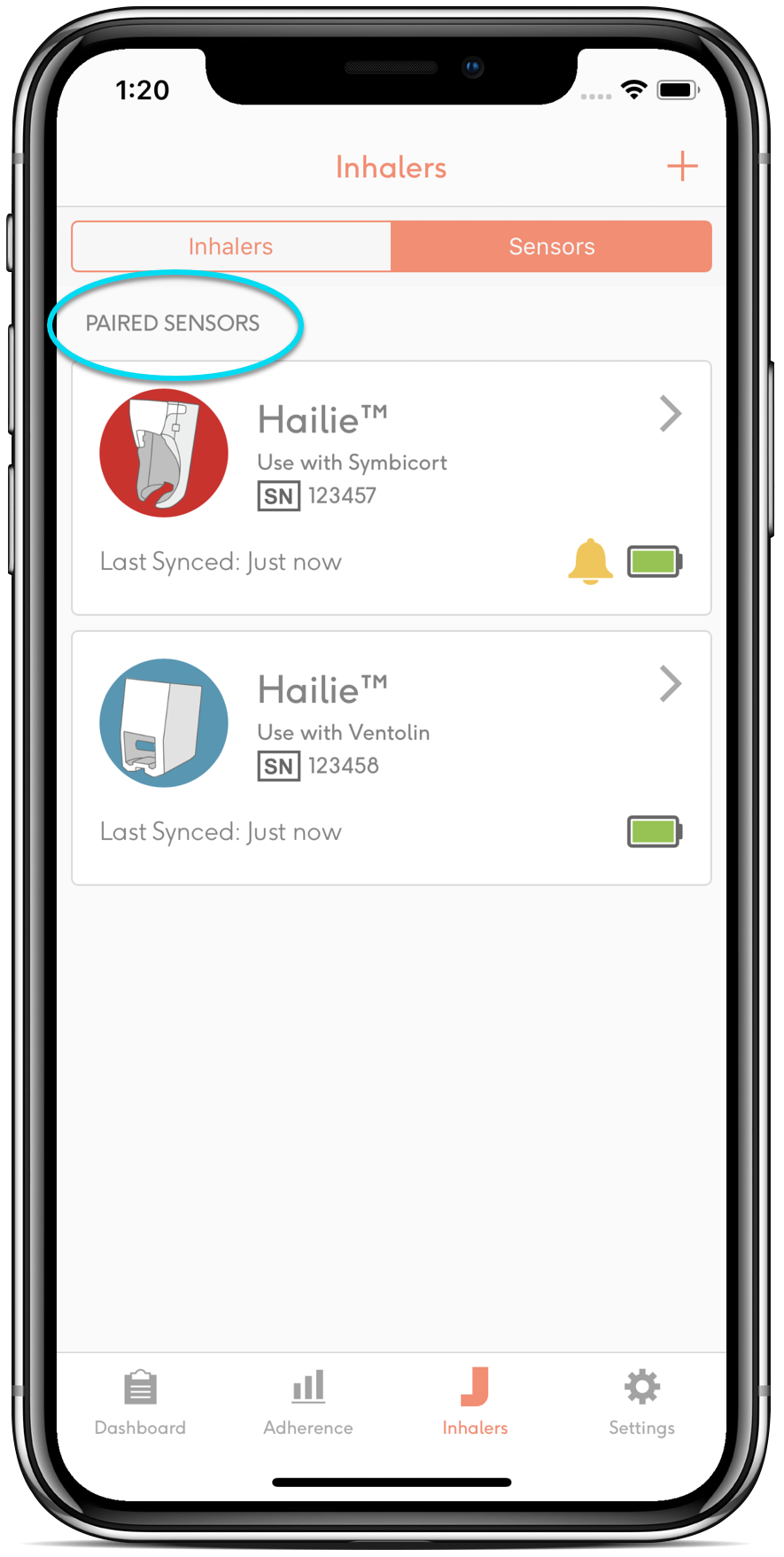 | | |
| --- | --- |
| | If the sensor's icon is coloured the sensor is paired. If the sensors icon background colour is grey- the sensor is unpaired. |
Go to How do I pair my Hailie™ sensor? for more information.